Your home is one of the most important things to you and your family. We completely agree.
That said, we also understand the importance of helping our clients build and preserving their family's wealth through real estate. Consequently, a large degree of our client's wealth can be found in their personal homes and we make it our mission to protect that interest.
I'm so glad you have found our site, we welcome the opportunity to earn your trust and business. We look forward to serving you and welcoming you to the A2Z Flat Fee family.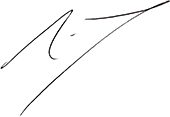 Matthew Long A2Z Flat Fee
Matthew Long has over 10 years experience and has successfully sold over $100 million in residential real estate in the Arizona market. As such, his attention to detail, knowledge, and expertise in the local market-has earned him not only numerous accolades within the real estate industry but, more importantly, the trust of hundreds of families who call Matthew "Our Agent".